Resources available for download
As an applied research centre, CFRE aims to contribute to the knowledge base on community issues. In order to effectively achieve change, we work with government and agencies to collate and update knowledge to identify community strengths, better understand how change can occur, how it has occurred, and the impact or importance of that change.

Whole of Family Service Response to Mental Health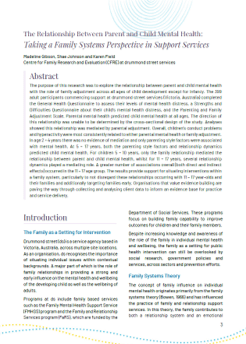 These research findings help inform the evidence base for whole of family service intervention in adult and child mental health with interesting findings across child development (from ages 2 – 17).

drummond street Outcomes Snapshot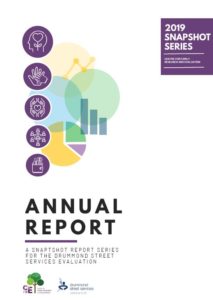 This newly-released document contains a series of 'snapshot' findings from analysis of drummond street's programs and services.

Family Functioning

Family Violence

Resources for Program Planning and Improvement

LGBTIQ+

Early Childhood

STEP-BY-STEP Planning and Evaluation Guides
The nuts and bolts of program evaluation