CFRE has a strong knowledge base in LGBTIQ+ issues, such as LGBTIQ+ family violence. In addition our staff have extensive experience undertaking research with the LGBTIQ+ community. Our work uses participatory processes, including co-production, to prioritise the inclusion of diverse voices from across LGBTIQ+ communities.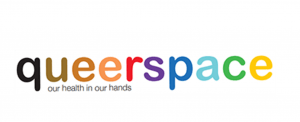 As a division of drummond street services, CFRE's research and evaluation is connected to Queerspace's practice expertise. Formed in 2009, Queerspace was the first nationally funded LGBTIQ+ community owned/led enterprise and specialist mental health service. Today Queerspace is Victoria's largest and longest provider of LGBTIQ+ specialist mental health and community services across all age cohorts.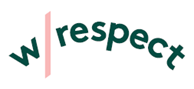 It leads the With Respect consortia, providing specialist LGBTIQ+ domestic and family violence services across Victoria. CFRE plays a key role in supporting Queerspace with program planning, implementation and evaluation across program areas and conducting research informed by clinical practice and emerging gaps or issues that relate to LGBTIQ+ domestic and family violence. This has included research for LGBTIQ+ people using violence, family violence primary prevention for trans and gender diverse (TGD) people, and research into family violence prevention during the transition to parenthood for LBGTIQ+ people, a known high risk period for the onset of family violence for heterosexual couples.
CFRE also conducts an annual survey at the major Victorian LGBTIQ+ events in order to inform drummond street's program delivery to LGBTIQ+ communities. This survey draws in over 800 LGBTIQ+ participants annually with key engagement through the Midsumma Carnival (Melbourne) and Chill Out Festival (Regional Victoria).  In 2020 the survey focused on mental health service use, experiences and attitudes towards help seeking for LGBTIQ+ people.
Read about some of our LGBTIQ+ research and projects:
Keeping Our Communities Safe – Multicultural LGBTIQ+ Victorians and COVID-19
Co-designing family violence prevention initiatives with marginalised communities